This product is for Free Curbside Pickup Only. It cannot be shipped.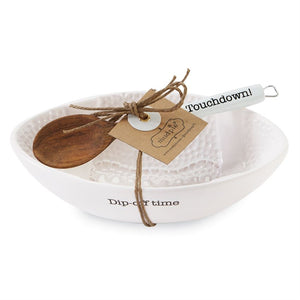 Game day dips are everyone favorites. This 2 piece set includes a ceramic football shaped dip bowl which features and the dip off time sentiment with pebbled football texture on the inside and comes with a wooden spoon with printed touchdown enamel handle.
Size: bowl 1 3/4" x 6" x 3 3/4" | spoon 5 1/2"